Trend Tub & Shower P6320001
Rough-in Valves
These rough-in valves will fit this trim: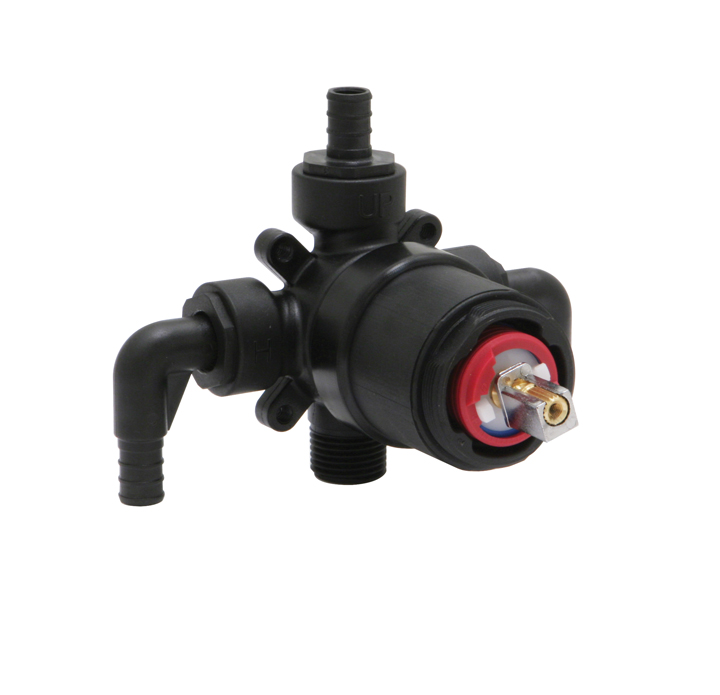 P1023399 - Composite Rough-in valve without service stops. 
P6320001
Trend Shower Trim Package in Polished Chrome Finish.
The trendy, elegant, and contemporary styling of the Chrome Trend tub and shower package with its graceful curved handle and timeless design will create a style that will last many years.The Trend tub spout offers an easy to change lift to divert tub to shower function that will make your shower come together with perfect harmony.
Features:
• 3" Face single setting showerhead with shower arm and flange.
• Valve face plate trim with easy to turn lever handle.
• Tub spout with front lift knob for tub to shower diverter function.
• Everything in a matching Polished Chrome finish. 
Items included in this shower trim package:
• Shower arm - (P0228401)
• Shower head - (P0127301)
• Face plate and handle assembly
• Tub spout with diverter - (P0129501)
• Valve sold separately. Huntington Brass recommends these Rough-in shower valves for this trim package - (P0123199), (P1023199) or (P0123399).