Reliaflo Tub & Shower P6380001-1
Rough-in Valves
These rough-in valves will fit this trim: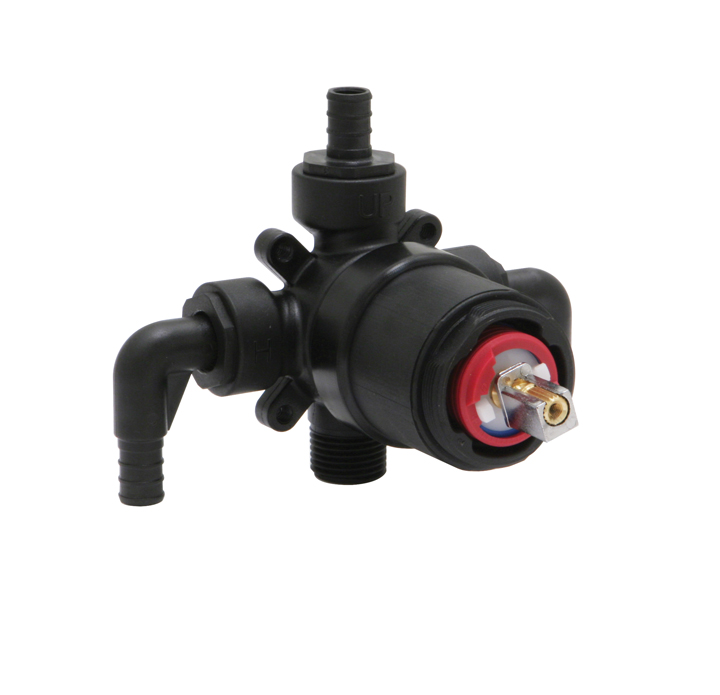 P1023199 - Composite Rough-in valve without service stops. 
Reliaflo Tub and Shower Trim Package with a Slip Joint Tub Spout in Polished Chrome Finish. 
The Reliaflo's tub and shower package with its large accessible handle, single setting showerhead and timeless design will enhance the experience of your shower. The Reliaflo slip joint tub spout is easy to install over an existing pipe, this will speed up the installation time and get the shower installed quicker.
Features:
• 3" Face single setting showerhead with shower arm and flange.
• Valve face plate trim with easy to turn lever handle.
• Slip joint tub spout with front lift knob for easy installation on an existing pipe.
• Everything in a matching Polished Chrome finish. 
Included in this trim package:
• Shower arm - (P0228401) 
• Shower head - (P0127301)
• Face plate and handle assembly - (P0121201)
• Slip Joint tub spout with diverter - (P0129501-1)