Razo Single Control W8160802-1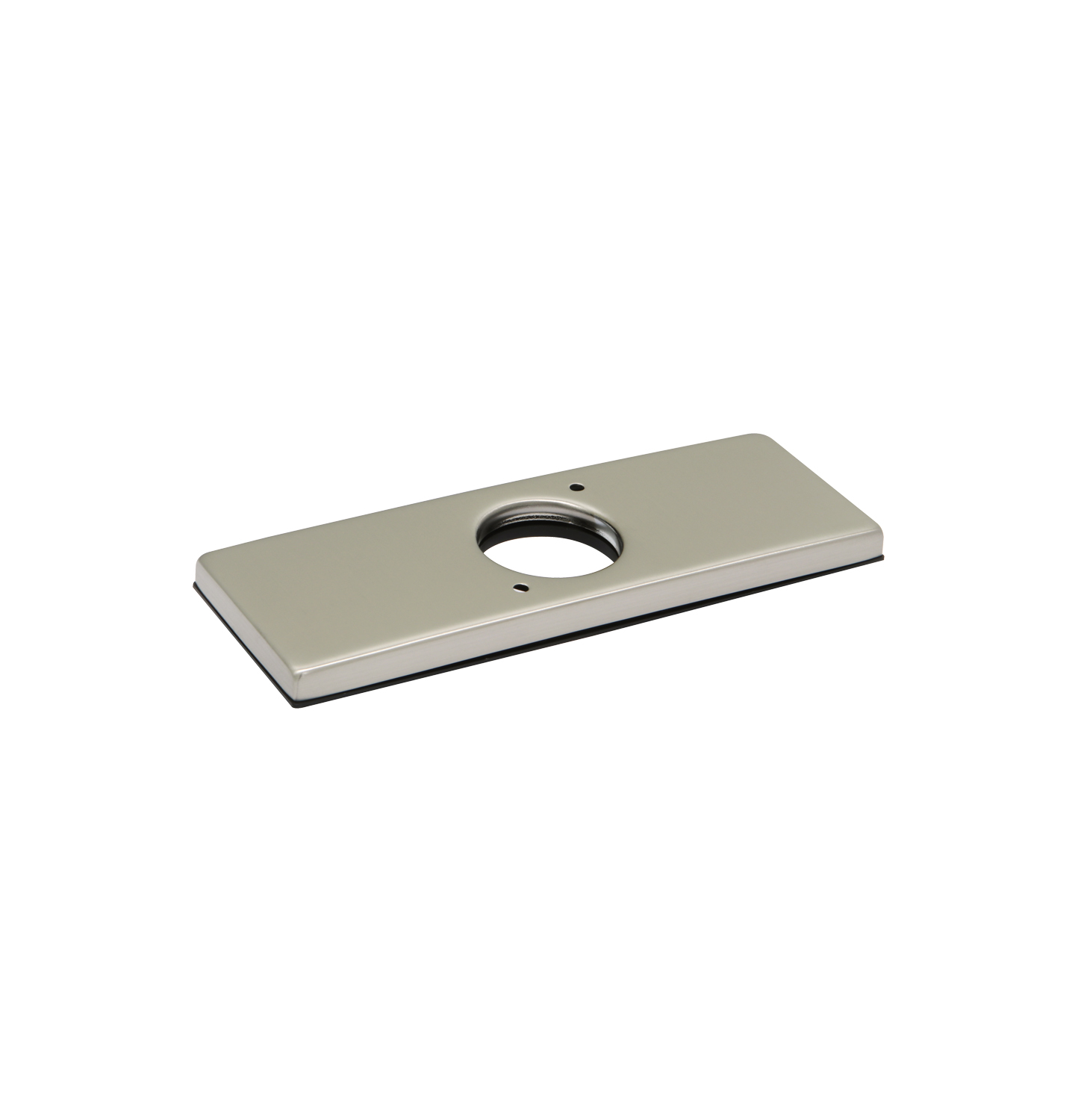 PBC03302 - Optional deck plate.
W8160802-1
Razo Single Control lavatory Faucet in PVD Satin Nickel Finish.
The PVD Satin Nickel Razo single control lavatory faucet offers a beautiful symbol of minimalist design for your décor. Square edges tied together to complement a wide range of design possibilities in modern and minimalism styling to create a faucet that will make a bold statement in any contemporary or modern bathroom.
Features:
• Single handle, single hole lavatory faucet.
• Dual control - lift for water volume control - turn for temperature.
• One piece high quality brass body.
• Replaceable ceramic disc cartridge.
• Removable high-efficiency aerator.
• Matching PVD Satin Nickel pop-up drain assembly included.
• Highly durable PVD Satin Nickel Finish.